BEST LOCATIONS FOR A DREAMY PRE-WEDDING IN THAILAND
Thailand is the place to head to if you are looking for an exotic setting for your pre-wedding photo session or you simply wish to get away from the busy city. Thailand is an ideal site for pre-wedding picture shoots due to its natural beauty as well as the range of venues it has to offer.

Southeast Asian nation of Thailand has a fascinating culture, beautiful natural surroundings, and a lengthy history. People from all over the world now choose this place as one of their favourite locations for pre-wedding photoshoot. The sites for the Thai pre-wedding photo shoots are varied in nature and provide photographers with alternatives for expressing their creativity in preserving memories.

There are several strong reasons why Thailand is one of the most popular tourist destinations in the world. From their hassle-free visa rules to their traditional culinary delights, the "Land of Smiles" seems to have it all in offer for tourists. In addition, Thailand is the ideal location for a romantic pre-wedding photo session, which is made easier by its proximity to India. The tropical paradise has it all, including picture-perfect beaches, lush hills, cutting-edge construction, and historic landmarks from long ago. We sought the advice of our photography professionals on the best locations in Thailand that provide intriguing settings for beautiful pre-wedding photo sessions. Here, they reveal their top picks along with some wise advice.




Best Pre Wedding Location BANGKOK
Bangkok, the country's capital, combines aspects of culture with the commotion of city life. Pre-wedding photo locations in Bangkok are endless, from the Chao Phraya River to Asiatique. The city is vibrant. As a result, for couples who can't decide between a city or a natural getaway, we definitely propose Bangkok. On the other hand, visit one of Bangkok's many upscale resorts for those couples seeking a bit more unwinding pre-wedding photographic experience.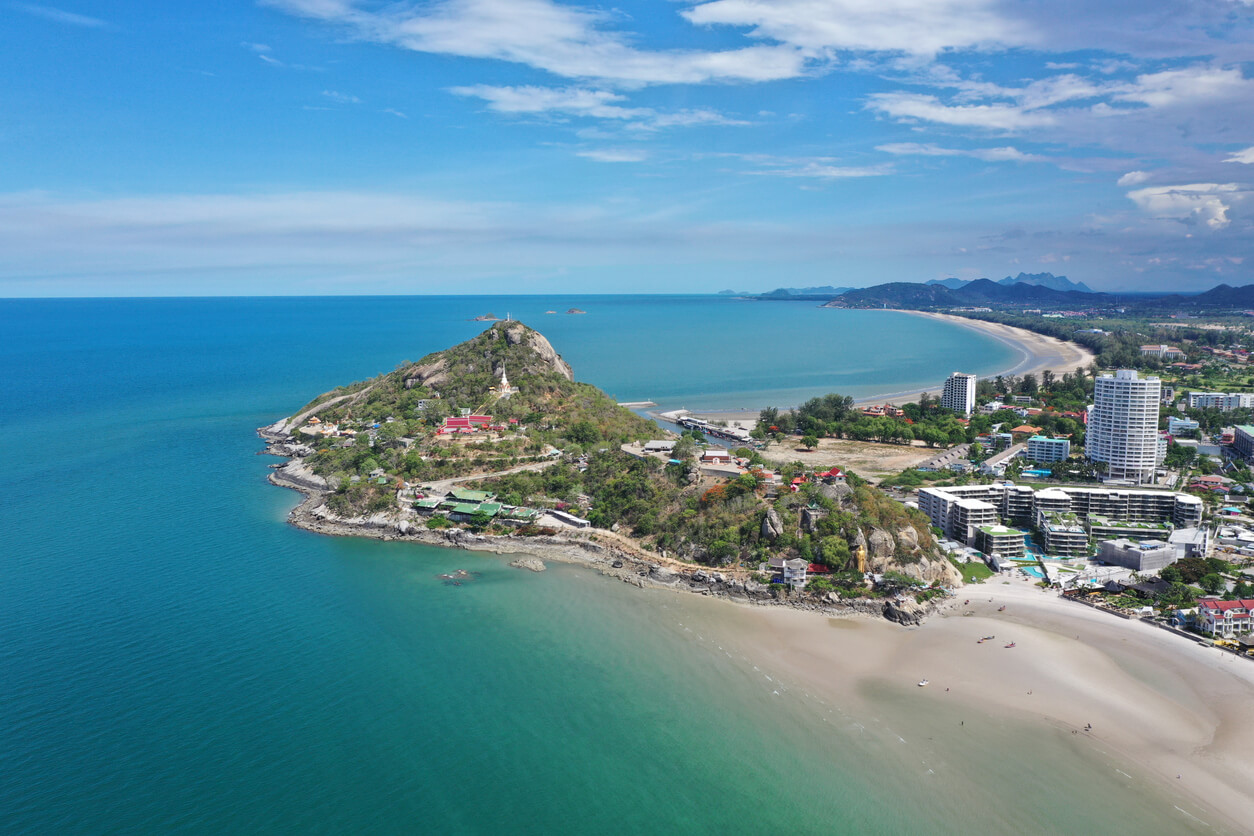 Best Pre Wedding Location HUA HIN
The lovely and remote beach resort of Hua Hin is located on the Gulf of Thailand. Hua Hin's palm trees, crystal-clear sea, and white sands will give your pre-wedding picture sessions a tropical feel. Additionally, we advise going there during sunrise or sunset to get stunning golden colours for your pre-wedding pictures.




Best Pre Wedding Location PHUKET
The most well-known island in Thailand is Phuket, which is encircled by the Andaman Sea. The stunning blue waters and peaceful beaches of Phuket make for the perfect backdrop for your pre-wedding photos. We heartily advise having your pre-wedding photography at one of the island's opulent resorts. For your pre-wedding pictures, you might alternatively rent a secluded cottage.


Best Pre Wedding Location KRABI
Krabi, which is somewhat off the main path, is a fantastic choice for people who wish to have their pre-wedding photoshoot in a luxurious and uncommon location. You may enjoy a beautiful feast for photographers with its magnificent scenery and azure waters. The unusual rock formations and profusion of grasslands will further enhance the backdrops in your pre-wedding photos.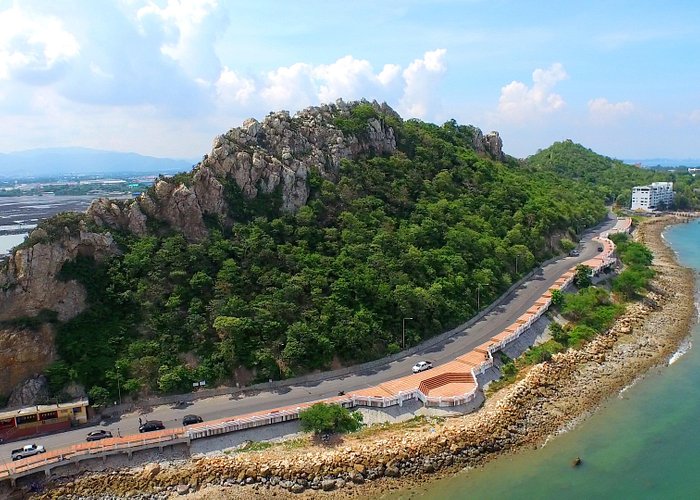 Best Pre Wedding Location CHONBURI
Chonburi is a province on Thailand's eastern Gulf coast and is known as one of the country's hidden gems. You must take your pre-wedding photos at Tham Khao Pang Beach because it is one of the world's most picturesque beaches! Visit marketplaces and temples to inject some culture and authenticity into your pre-wedding photo sessions.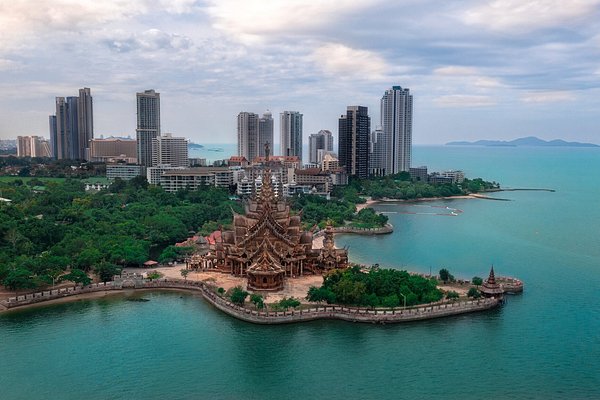 Best Pre Wedding Location PATTAYA
Pattaya has to be among our top 10 destinations for pre-wedding photos in Thailand because it is one of the most photogenic cities in the world. This is the spot for you and your partner if you both love photography and are adventurers! Not just the stunning natural surroundings, but also the old cultural heritage places that exude the vibe of European towns, will wow you.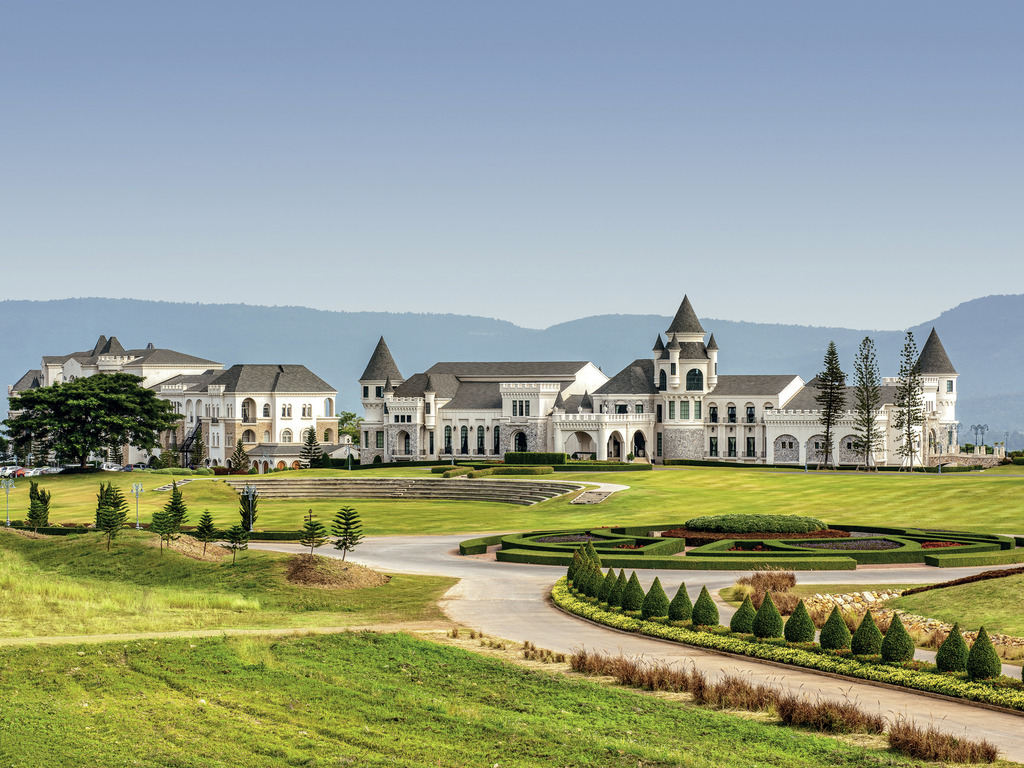 Best Pre Wedding Location KHAOYAI
We like Khaoyai for its stunning landscapes, rich culture, and opulent resorts. We ranked it among the top 10 finest pre-wedding photoshoot sites in Singapore because of the abundance of locations to choose from. Since it is much quieter than the popular tourist sites, you may take some amazing pictures without worrying about having a stranger in the background of your picture!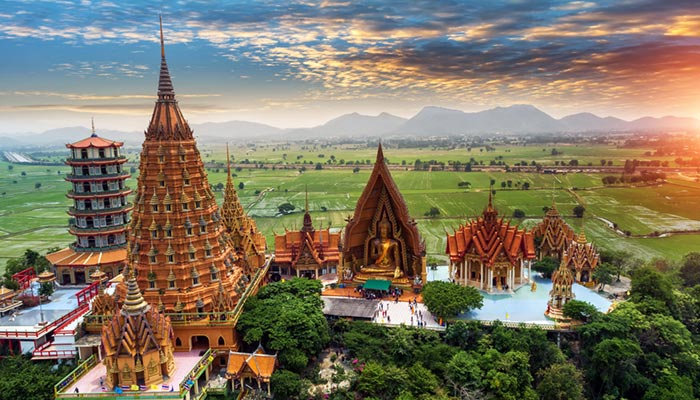 Best Pre Wedding Location KANCHANABURI
Because of the stunning surroundings, Kanchanaburi is an excellent place to take pre-wedding photos as well. For endless panoramas of greenery, we heartily recommend Chaloem Phra Kiat Forest Park at Assumption University. For a realistic picture of you and your soul mate, go for a stroll along the river. Even though you could get a little wet, we also recommend going to the waterfall!




Best Pre Wedding Location RATCHABURI
This wonderful province is located in a mountainous region, far from Thailand's many beaches. Because it's so well-liked by the locals, you should come here if you want authenticity in your pre-wedding images. You will without a doubt get some beautiful pre-wedding pictures here in Ratchaburi.




Best Pre Wedding Location RAYONG
Add one more fantastic place to your list! The numerous beaches in Rayong provide you the opportunity to photograph breath taking sunsets and miles of sand. Fantastic restaurants and pubs can be found throughout Rayong City, which is vibrant. The stunning infinity pool at Rayong Marriott Resort, which overlooks the beach, is something we heartily suggest.

The Film Sutra Pre Wedding Photographer Thailand Book your destination wedding photoshoot with us

Most couples nowadays prefer exotic venues and destinations for their wedding ceremonies because they enhance the beauty of your wedding moments. Whether you're planning a beach destination wedding or a royal fort wedding, finding the best destination wedding photographer should be high on your priority list. You should think about destination wedding photos carefully.

Most wedding photographers cover destination weddings, but just a handful specialise in this type of photography. But hold on! You've come to the correct place because we've photographed many destination weddings and it's one of our specialties in destination wedding photography.

Our cinematic techniques making us more famousas a best wedding cinematographers in delhi, india. Look our wedding and pre wedding cinematography here.

Pre wedding Location

Now that you and your love are engaged, it's time to commemorate the momentous occasion with a romantic photoshoot / Pre wedding. But where do you start? Our phorographer can travel to you for your location of your choice. That could be your home, a local park, beach etc. most people go casual, some go a bit more formal or both so We have drafted Engagement Photo Locations in Bangkok Thailand so that you can review in one place the best spots in Thailand for your engagement session!