Best Honeymoon Destinations In India That Will Make You Cancel Your Expensive Foreign Trip..
BEST TIME TO VISIT AND HOTSPOTS FOR A DREAMY ROMANTIC HONEYMOON IN INDIA
India is a honeymooner's dream location because the entire subcontinent is infused with romance, intrigue, and natural beauty. India is the ideal location for a newlywed couple to begin their new chapter of life together because it has everything they need. India offers adventure, elegance, and peace and caters to all kinds of couples. Discover India's diversity to make your ideal honeymoon a reality, including the ocean, backwaters, grandeur, and mountains. These fascinating honeymoon locations in India offer the newlyweds the opportunity to arrange a unique honeymoon getaway.

When it comes to the ideal honeymoon destinations in India, newlywed couples have a wide range of choices. Everything appears to be brand-new, and what better way to begin your "new" life than with a vacation with your special someone? India offers a wide variety of honeymoon locations, making it difficult to choose the ideal location for a romantic getaway for just the two of you. It is typically a wise decision to add some kind and affectionate gestures to such a happy moment in life. This list of the top honeymoon spots in India gives this journey called marriage an extra flare!




Best time to visit: Andaman & Nicobar Islands
Andaman & Nicobar Islands, located around 1,400 kilometres off the east coast of India's main land, are a tiny patch of paradise full with beaches with turquoise blue ocean and some history. The capital of this union territory, Port Blair, has a sizable airport and seaport that are connected to the rest of the nation and to a number of tourist islands via numerous daily ferries. Tourists love the Havelock and Neil Islands for their pristine beaches and fantastic diving opportunities.

Only 37 of the 572 islands that make up Andaman & Nicobar Islands are inhabited, and only a few are accessible to tourists. Of all the Andaman & Nicobar Islands, Havelock Island is one of the biggest and most visited. Ferries to adjacent islands are frequently taken from Port Blair, which serves as a hub city. Tourists stay here for a day or two to explore the town and the adjacent beaches, though. Additionally, day trips from Port Blair are taken to Ross Island, North Bay Island, Baratang, and Jolly Buoy Island.

The beaches in the Andaman Islands are the most exotic, and some of them also provide the chance to try out other water sports like scuba diving, snorkelling, sea walking, etc. Three well-liked beaches for trying out watersports include Bharatpur Beach in Neil Island, Elephant Beach in Havelock Island, and North Bay Island close to Port Blair.

Best time to visit: The best months to visit the Andaman and Nicobar Islands are from October to March since the weather is often dry and temperate. The days are sunny and perfect for a wonderful holiday. It's the ideal time to go diving, engage in water sports, or simply relax on the stunning beaches.

Best time to visit: Kashmir
On the banks of the Jhelum River, Srinagar, also referred to as "Heaven on Earth," is a city in the Indian state of Jammu & Kashmir. Shikaras, gondola-style rowboats, and immobile houseboats on Dal Lake are symbols of Kashmir. The ideal location for a honeymoon and family vacation, Kashmir is adorned by the serene Nigeen Lake and Dal Lake.

Shikaras are used by tourists to access sites like the Floating Vegetable Market and the Mir Bahris, a bustling neighbourhood of residents on the lake itself. Additionally, there are several houseboats that offer a lovely and distinctive lodging option on the lake. Some of India's most beautiful Mughal-era gardens may be found in Srinagar, with Nishat Bagh, Shalimar Bagh, and Chashm-E-Shahi Garden being the main draws.

Gulmarg, a well-known ski destination, is situated in the Pir Panjal Range of the Union territory of Jammu and Kashmir at a height of 2730 metres above sea level. In addition to having the second-highest Gondola ride in the world, Gulmarg is surrounded by the snow-covered gigantic Himalayas, flower-filled meadows, deep ravines, and evergreen forested valleys.

Due to the location of the Indian Institute of Skiing and Mountaineering, Gulmarg has also been transformed into a centre for adventure. The IISM offers a tonne of courses on hiking, mountaineering, skiing, and snowboarding.

Best time to visit: Kashmir is a popular destination all year round due to its pleasant climate and calming temperature. The greatest time to travel is from April through October. But if skiing is what you're after, the best time to go is from mid-December to mid-March.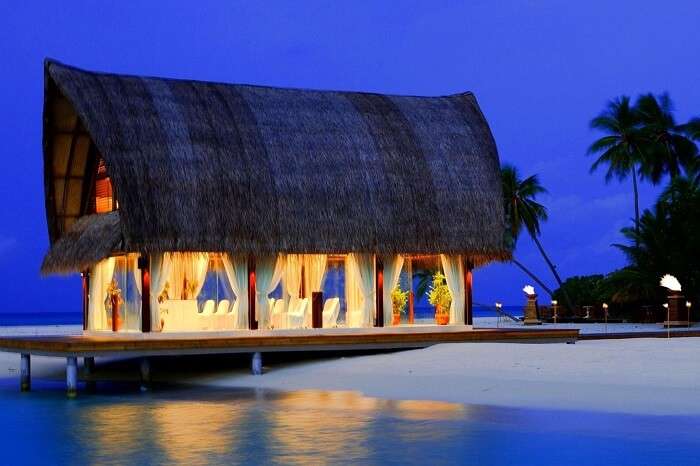 Best time to visit: Goa
Goa, the smallest state in India, is located on the western coast and is renowned for its unending beaches, fantastic nightlife, diverse seafood, and world-heritage listed architecture. Goa is a small Indian state in the Konkan area, covering only 3,702 km. It is a long cry from a beach retreat or a haven for hippies, and it is one of the very few places that is open every day of the year. Goa's relaxed atmosphere (susegad) draws just as many foreign visitors as it does domestic ones, if not more.

The state of Goa is subdivided into North Goa and South Goa, which may be helpful for those of us who are incessantly perplexed. South Goa is home to opulent resorts and a laid-back beach ambiance, whereas North Goa is the nightlife centre and home to all the touristy beaches, flea markets, and beach shacks.

Visit one of the numerous whitewashed churches, dilapidated forts, or magnificent churches in Goa, a region that was a Portuguese colony for approximately 450 years. The kaleidoscope of Goan architecture is completed by the ochre-colored mansions, yellow residences with purple doors, and oyster shell windows.

Anjuna and Arambol are very popular with Western visitors, although Baga and Calangute are more well-liked by Indian families. South Goa's beaches are generally less well-known, but some of them, like Agonda and Palolem, are more stunning than others.

Best time to visit: From November to February is the greatest season to visit Goa because the weather is perfect for sightseeing and lounging on the beautiful beaches. A visit to Goa should not be made in the summer. The weather from March to May is very hot and muggy, with a temperature range of 25 to 35 degrees Celsius.




Best time to visit: Kerala
Munnar is a hill town in Kerala's Idukki district that is well-liked by newlyweds. It is one of the most popular and visited tourism locations worldwide, especially among honeymooners, and is located at 1600 metres in the Western Ghats. The tea estates, lush surroundings, and blankets of mist that offer natural vantage points make Munnar famous. Its main draws include the Salim Ali Bird Sanctuary, Eravikulam National Park, and tea plantations. The endangered Nilgiri Tahr and the rare Neelakurinji flowers, which bloom only once every 12 years (the next bloom is in 2030), are two further attractions of Munnar.

Alleppey, also known as Alappuzha, is a picturesque location renowned for its lovely backwaters and the houseboats that offer overnight accommodations. During the dry season, Alleppey's coastline has some of Kerala's top beaches and water sports.

Staying in Alleppey is fantastic since there are so many houseboats, homestays, and soothing Ayurvedic resorts. The houseboats go through Kerala's tranquil backwaters where you can get vistas of lush paddy fields, choir-making activities, and locals going about their daily lives.

Apart from the above two, Wayanad and Kumarakom are also major tourist attractions in Kerala. Where Wayanad is famous for its wildlife reserves, Kumarakom is a cluster of many small man-made islands reclaimed from the Vembanad lake.

Best time to visit: Peak Season: November to February (10-29 degrees), Shoulder Season: March to June (24-37 degrees), Off-Season: July to September (23-36 degrees)




Best time to visit: Himachal Pradesh
The Pir Panjal and Dhauladhar ranges, which are often covered with snow throughout the year, can be seen in their most majestic form from Manali. Old Manali is one of everyone's favourite neighbourhoods thanks to the calming cafes, reliable wifi, quaint restaurants, and practical stores. Travelers throng to Rohtang Pass and Solang Valley to partake in adventure sports like skiing, paragliding, horseback riding, and zorbing.

Shimla, which lies 2200 metres above sea level, served as the summer capital of British India. With stunning colonial buildings, a pedestrian-friendly Mall Road, and a ridge lined with numerous stores, cafes, and restaurants, Shimla nevertheless exudes an old-world charm.

Popular Himachal Pradesh hill resort Dalhousie offers vistas of the Dhauladhar range's snow-capped peaks. Dalhousie is well known for its waterfalls, lush vegetation, and meadows.

Best time to visit: October to June is the best time to visit Himachal. December to February is the best time to experience snowfall.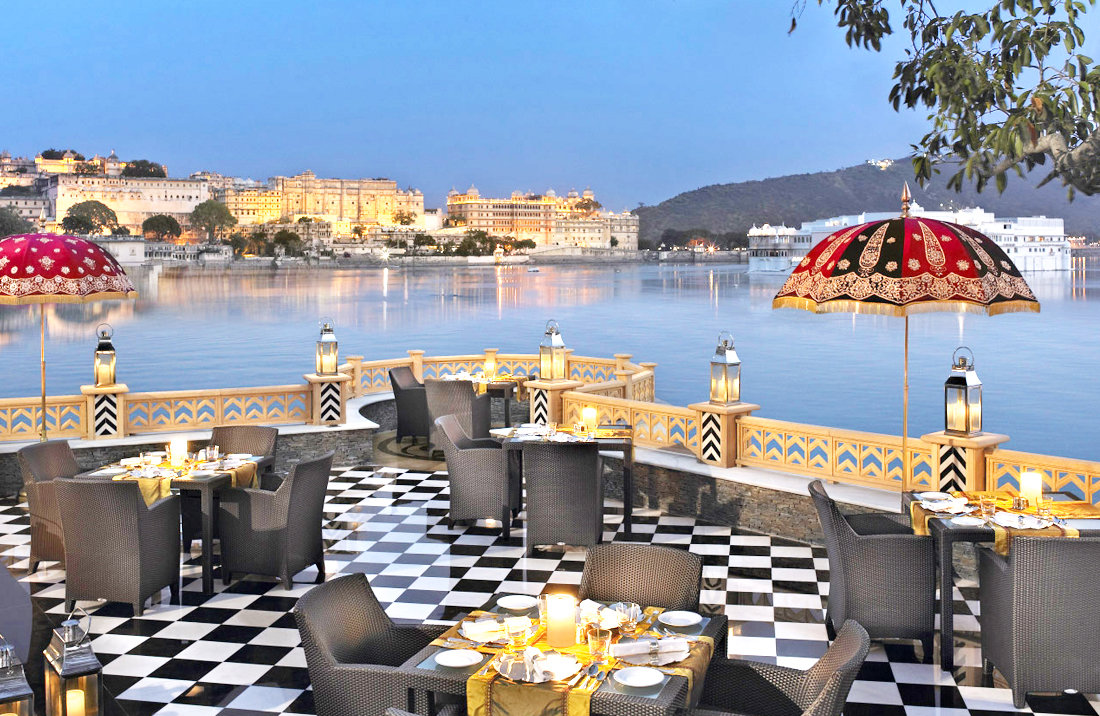 Best time to visit: Rajasthan
Rajasthan is a lovely state with great locations to explore. Each location has its own taste, so visiting any of them will enrich your honeymoon. A honeymoon in Rajasthan is not for everyone; it's for those looking for a unique vacation experience. It's time to win your sweetheart over by bringing her on a hot air balloon flight, a camel ride, or to a luxurious desert camp. Oh, boy! In Rajasthan, you will be spoiled for options.

The City of Lakes, popularly known as Udaipur, is one of Rajasthan's most popular tourist destinations. Udaipur is renowned for its azure lakes, splendid palaces, vibrant culture, and mouthwatering cuisine. It is situated around gorgeous water lakes and is encircled by the Aravalli Hills on all sides. Some of the well-known tourist attractions in Udaipur include Lake Pichola, Jaisamand Lake, City Palace, Monsoon Palace, Jagmandir, Fateh Sagar Lake, Jagdish Temple, and Saheliyon ki Baari.

A well-known tourist destination in India's Rajasthan state's northwest is Jaisalmer. Due to its golden dunes and castles covered in golden honey sandstone, it is referred to as the "golden city." Lakes, elaborate Jain temples, and havelis characterise Jaisalmer. To have a memorable experience, mount a camel and travel over the desert to a campsite where the stars will shine.

The capital of the regal state of Rajasthan is Jaipur, which is also known as the "Pink City." Amer Fort and Jantar Mantar are two UNESCO World Heritage Sites located in Jaipur, which is also home to a number of other spectacular forts, palaces, temples, and museums as well as a plethora of busy local bazaars where you may buy to your heart's content.

Because of its blue walls and homes, it is known as "the Blue City" because from above it appears to be all blue. Jodhpur is well-known for its lakes, food, and temples, with the spectacular Mehrangarh Fort serving as the city's major draw.

Best time to visit: October to February is the best time to visit Rajasthan. Rajasthan and also Jodhpur is extremely hot during summers, so April to September must be avoided.

Best time to visit: Leh-Ladakh
Ladakh is a place unlike any other, stretching from the Siachen Glacier to the main Great Himalayas. Ladakh, the coldest desert on earth, is famed for its spectacular vistas. Ladakh is a riot of complex murals and red-robed monks, with stunning Gompas (Tibetan Buddhist monasteries), fluttering prayer flags, whitewashed stupas, and more. The people of Ladakh are hospitable and inviting to travellers and share Tibetan cultural traits.

High-altitude trekking and rafting are popular activities in Ladakh. Keep in mind that Leh Ladakh cannot be reached by road outside of the summer. From about October to May, the route passes quite near each other, and the only way to get there is by plane. January through the end of February are the months for the Chadar trek along the ice Zanskar River. The pristine Pangong Lake, the mighty Khandung La, the beautiful Nubra Valley are among the popular tourist attractions in Leh.

Best to visit: The best time to travel to Leh Ladakh is from the end of May to the middle of July since during this time both the Srinagar-Leh Highway and the Leh-Manali Highway are open. From the middle of September through October, when Ladakh is at its most gorgeous, is another great time to visit Leh Ladakh.

Best time to visit: Gangtok, Sikkim
One of the most well-liked hill resorts in India is Gangtok, the capital of Sikkim. It is really seductive, delightfully rowdy, and shrouded in clouds. The village, which is located at a height of 1650 metres above sea level, provides breath-taking views of Mt. Kanchenjunga on its sunny days. Trekkers and campers to the Himalayan Mountain ranges choose Gangtok as their base of operations.

With a name that translates to "hilltop," Gangtok is undoubtedly one of the nation's most picturesque high towns. Gangtok is a living, pulsing slice of heaven of the northeast, with everything in just the right quantity from a fusion of cultural identities to urbanisation. There are several natural attractions in Gangtok and the surrounding areas, including the Tsomgo Lake, Ban Jhakri Falls, Tashi viewpoint, and others. Numerous well-known religious sites, such as the Enchey Monastery, Ganesh Tok, Do Drul Chorten Rumtek Monastery, etc., are among the other attractions to visit. The Teesta River is one of the top places in North East India for white water rafting.

Best time to visit: The months of late September to mid-December and March to May are the ideal times to visit Gangtok. The days are sunny, and there are clear views of the Himalayas from late September to mid-December. The Rhododendron flower bloom, which occurs between March and May, is a spectacle unto itself.

Best time to visit: Uttarakhand
All you need is a honeymoon in one of the serene hill towns of Uttarakhand to get over your recent wedding exhaustion and reconnect with your lover. Every newlywed couple should visit Uttarakhand, which is a tranquil hideaway located in the Garhwal Himalayas. In Uttarakhand, there are breath-taking locations for a honeymoon that are surrounded by the majestic Himalayas in a hilly setting.

The picturesque hill town of Nainital is situated in Uttarakhand at the base of the Kumaon ranges. Nainital is certain to leave an impression on you, whether you wish to go boating in the lovely Naini Lake, eat some Garhwali and Kumaoni specialties, buy for souvenirs, or take a ropeway trip to Snow View Point to take in the Himalayan splendour.

Numerous apple orchards, old oaks, and pine trees are scattered throughout. In Auli, there is no shortage of stunning scenery. Because of its sparkling slopes and tidy surroundings, Auli is a well-known skiing resort in India. The Nanda Devi, Mana Parvat, and Kamat Kamet mountain ranges can be found there, 2800 metres above sea level. Around Auli, there are numerous places of worship.

Mussoorie, popularly referred to as Queen of The Hills, is situated at an elevation of 7000 feet above sea level with the Shivalik range of the Himalayas and the doon valley in the background. Mussoorie used to be the British summer capital due to its year-round mild and pleasant climate. Along with Mussoorie, Barlowganj, and Jharipani, the nearby hill town of Landour is part of the larger Mussoorie. With its abundance of waterfalls, nearby village of Dhanaulti, and colonial architecture remnants, Mussoorie provides all you need for an unforgettable trip.

Best time to visit: The best time to visit Auli for skiing is between December and March. The best time to visit Mussoorie is in the summer season from April to mid-July when the weather is ideal for sightseeing.

Best time to visit: Coorg
Coorg is a well-known coffee-producing hill region in Karnataka that is surrounded by massive mountains and has a permanently foggy landscape. It is well-known for its stunning, verdant hills that have streams running straight through them. In addition, it is a well-liked vacation spot due to its people and culture.

The most thriving hill station in Karnataka is Coorg, often known as Kodagu. It is renowned for its rich foliage and breath-takingly diverse beauty. The landscape is further enhanced by hills covered in forests and coffee and spice farms. The hub of the area is Madikeri, from where all modes of transit originate. Visit the lovely towns of Virajpet, Kushalnagar, Gonikoppal, Pollibetta, and Somwarpet while in Coorg, and learn about the wonderful idea of "homestays" to enhance your trip.

Best time to visit: The best time to visit Coorg is between October and June when the weather is lovely and dry. However, the ideal time to visit Coorg is from October to March if you want to go hiking.