JAW DROPPING PRE-WEDDING PHOTOSHOOT LOCATIONS IN BALI
Are you getting ready for your ideal wedding? Are you organising that enticing Bali pre-wedding photo shoot?

BALI is a well-known travel destination worldwide. Bali, which is situated in Indonesia's central time zone, stands out among the other islands that make up the archipelago as a whole. It is not surprising that many tourists satisfy their curiosity to explore the island given its rich arts and cultures that are deeply ingrained in every part of it. Similarly for couples who desire to get married or just document their lovely moments, Bali is one of the most attractive spots to come. If you're having trouble deciding on a pre-wedding location, we advise adding Bali to your list immediately. We have curated a list of amazing places in Bali where you can get your dreamy pre-wedding shoot done.




TAMBLINGAN LAKE OFFERS AMAZING VIEW & TRANQUILITY OF LAKE WATER
Tamblingan, which is in the north of Bali, is on a plateau inside of an old volcanic crater and is 1200 metres above sea level. The optimum time to shoot is around sunrise, which occurs about 6 am and takes two hours to drive from Denpasar. The lake is surrounded by a forest with some large trees that are hundreds of years old. After the lake, depending on the schedule and lighting, you can travel to a nearby waterfall to take photos, like Munduk or Sekumpul.




PANORAMIC VIEW OF THE SUNRISE OVER MOUNT BATUR
Batur Mountain, which is a part of the UNESCO Global Geopark, is situated in the island's northeast part. Most famous for the magnificent morning view, which occasionally also includes a hazy fog moving down across the valley. Black Lava, which is located in the crater of Mount Batur, is one of the popular locations in the area and is what makes Batur special. After the Black Lava, you can head to a nearby pine forest or savanna grassland.




MELASTI BEACH HAS A MAJESTIC VIEW
A pre-wedding photo shoot wouldn't seem complete without beach pictures that would look great on a postcard. Melasti Beach in Ungasan is one of Bali's stunning beaches that you must chose if you want to keep your good memories alive, t-mates!

The lovely natural beauty of this white sand beach is unmistakable. Additionally, the region around Melasti Beach has tall limestone cliffs bordering the road, which will make your pre-wedding pictures even more interesting!




MARIGOLD FLOWER FIELD BALI, DANCE IN THE FLOWER FIELDS!
Visit Bali's brilliant marigold field if you're looking for a more distinctive and beautiful location! This photogenic location is covered with shades of yellow, orange, and gold that spread across the vast field that is owned by the local farmers. Because marigold flowers constantly bloom at the start of each month, you may plan your photo shoot whenever you like, all year round! Avoid travelling during the monsoons.




TEGAL WANGI BEACH
Another well-liked spot for pre-wedding photo shoots is Tegal Wangi Beach, but to get the finest shots here, you must go when the tide is low enough for you to come down the cliffs and get a dramatic image of the waves slamming against rocks at your feet. Even within a cave beneath the rocks, you can shoot pictures!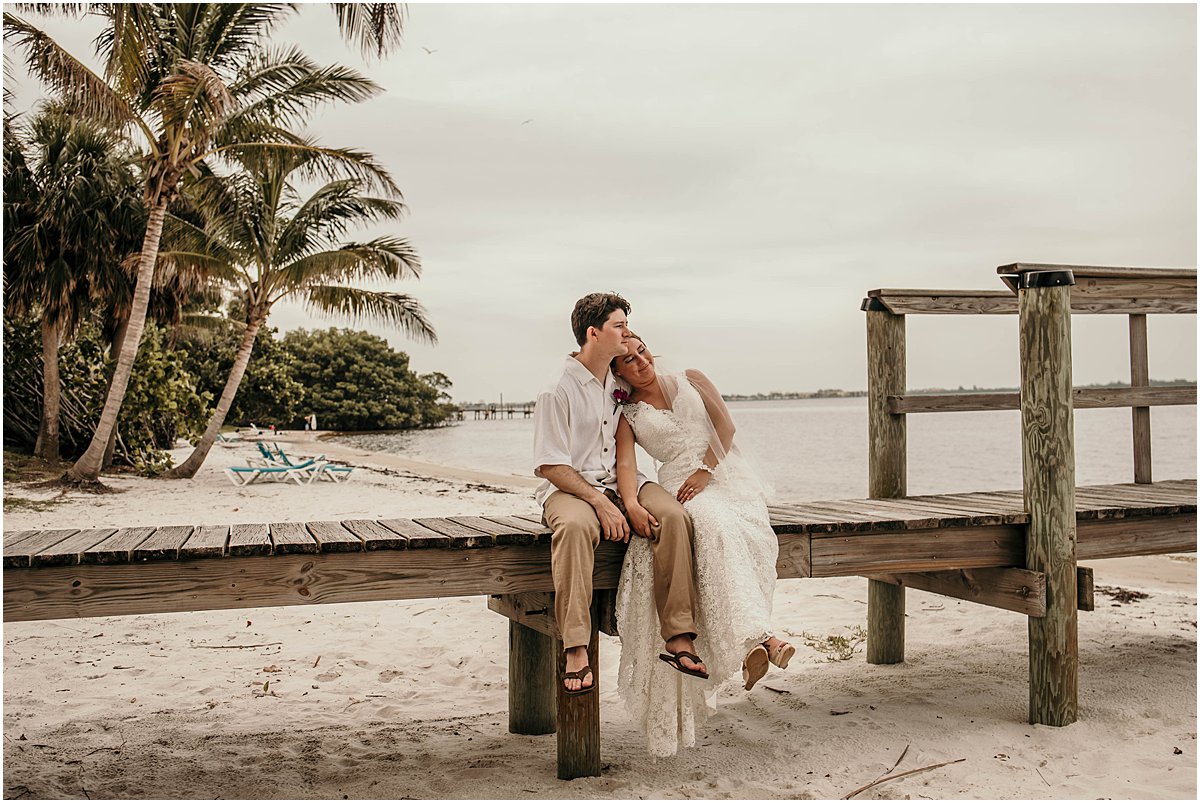 TUKAD CEPUNG WATERFALL, CHARMING SHOTS WITH THE MAGICAL ATMOSPHERE
Let's travel a little further to a secret location in Bali where you can capture delightful images in the setting of the most stunning waterfalls. On our list of top waterfalls is Tukad Cepung! You can snap romantic images with your significant other among tall cliffs, with the sun peeking through the cliff gap and splashing water coming from a great height. Incredible!




DEVIL'S TEAR, NUSA LEMBONGAN
In Nusa Lembongan, Devil's Tear is a well-known tourist destination. The waves breaking against the steep cliffs here will produce water splashes that resemble tears, hence the name Devil's Tear. Your pre-wedding photoshoot will be more romantic if you take pictures here while admiring the sunset's splendour. The top places to visit on Nusa Lembongan include this location.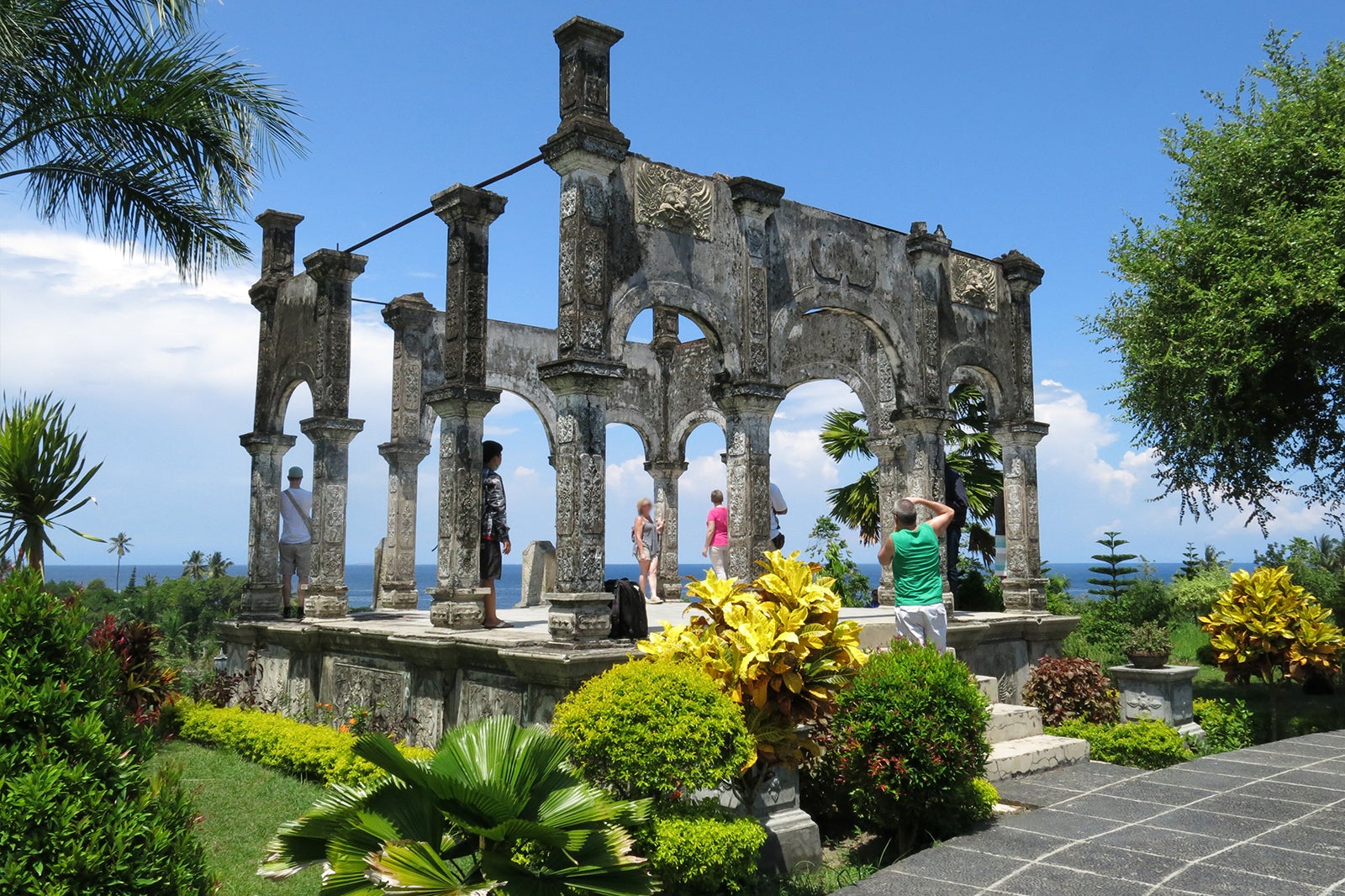 UJUNG WATER PALACE (KARANGASEM)
Want photographs that appear to be from a fantastic fairy tale? Everything is possible in Bali! You only need to go to Karangasem's Ujung Water Palace. This garden combines Dutch, Arabian, and Bali architectural styles. When Mount Agung erupted in 1963, this picturesque location with its confusing network of lakes and fountains was almost completely devastated. Since then, this ruin has drawn lovers looking for a timeless, beautiful place to memorialise their love in the midst of its collapsing splendour.




PURA LUHUR LEMPUYANG
You will feel extremely small while standing at this ancient vantage point as you look out at the spectacular Mount Agung, bordered by lovely valleys, and the far-off ocean spread out in front of you. You will be astounded by the sheer magnitude of the gates of Bali's oldest Hindu temple, which is located at Karangasem's Mount Lempuyang (formerly known as Bisbis Hill). Wouldn't it be a potent sign of your love and the future you want for yourselves to stand hand-in-hand at the gates after climbing 1,700 steps to get here while admiring the grandeur of nature?




MANGROVE FOREST
Many couples find the mangrove forest to be exotic and intriguing, in addition to being breathtakingly beautiful. The mangrove acts as a barrier and a sanctuary for many organisms metaphorically, just as a relationship offers you a secure environment in which to develop. Maybe the secret location you've been dreaming about is this hidden mangrove forest, with its beautiful boardwalk and verdant environs.

Have we given you the inspiration to have your pre-wedding photos taken on this stunning island? Romantic beaches, gorgeous mountains, lakes, valleys of rushing rivers through the jungle, towering cliffs with rolling waves, and, of course, unforgettable sunrises and sunsets can all be found in Bali.

THE FILM SUTRA AWARD-WINNING WEDDING PHOTOGRAPHY IN Bali. PROFESSIONAL PHOTOGRAPHER IN bali, MANGROVE, PURA LUHUR LEMPUYANG: PREMIUM QUALITY SERVICES AT THE FILM SUTRA, Bali INDONESIA

Are you preparing for your dream wedding? Planning for that exotic pre-wedding photoshoot in Bali but don't want to take pictures in the typical locations that every couple goes to? We all know that Bali is a gorgeous island with many hidden gems, untouched beaches, caves and majestic cliffs with spectacular ocean views, so surely, there must be places where people don't know of!

We really loved the fact that you've liked our work as Best Weddng photographer in Bali enough to come here and have a look around. Now that you've gotten to know me a bit better, get in touch, so that I get to know you as well. Let's be friends and create something beautiful together!